EXPERT – special Tools
Warum Lubero?
Threading tools in all possible thread types and designs now account for a considerable proportion of our manufacturing capacity. It doesn't matter whether you explain your special cutting task to us or produce a drawing: Basically, anything is possible for us - our specially assembled and always up-to-date machinery as well as our constantly optimised know-how make this possible.
For over 90 years, we have been developing cutting tools in special dimensions or with special geometries adapted to your requirements. Each tool is tailor-made for the specific cutting task. So you can be sure to get the right tool for your purpose.
We can also identify unknown thread types for you. You are welcome to send us your samples or already used tools. We will measure your samples and assign the correct thread type.
Thanks to our extensive stock of prefabricated tools, we often surprise you with surprisingly short delivery times. For example, producing an MGB M 23x0.75-LH with LSP 10°, an allowance of 40 µm and a required total length of 350 mm in only three working days was no problem recently.
Rare, particularly fine tolerances for aerospace and medical applications or tools for components that are subsequently coated are also part of our programme. If the coating thickness is known, we will gladly calculate the necessary allowance for you.
LUBERO tools are the perfect choice for all those who rely on uncompromising quality. Our careful selection of suppliers for steel and constant quality controls guarantee a very high quality standard. Precise measuring procedures and our multi-eye principle make us a reliable partner for industry as well as private users.
Sondergewindewerkzeug? Was ist das?
Sondergewindewerkzeuge sind Werkzeuge, die nicht den Normen entsprechen. Meist benötigt man ein Sondergewindewerkzeug, wenn man ungewöhnliche Schneidaufgaben lösen möchte. Das sind z.B. Anforderungen, wie eine nicht genormte Gewindesteigung, eine veränderte Gesamtlänge oder eine komplette Umgestaltung der Bauform. Aber auch hochkomplexe Themen wie Sondergewindeprofile oder speziell designte Schneiden Geometrien fallen in das Sondergewindewerkzeug Segment.
Was macht ein perfektes Sondergewindewerkzeug aus?
Ganz einfach gesagt, das perfekte Sondergewindewerkzeug muss in allererster Linie Ihre Schneidanforderungen ohne Qualitätsverluste lösen. Dazu kommt ein effizientes und unkompliziertes Anwenden des Sondergewindewerkzeuges. Vor allem sollten nur so viele Veränderungen wie nötig vorgenommen werden.
Mit unserer Hilfe entscheidende Vorteile sichern!
Sondergewindewerkzeuge spielen in der modernen industriellen Fertigung eine unverzichtbare Rolle. Um optimalen Output und Effizienz zu erreichen, kann es notwendig werden, auf Sondergewindewerkzeuge zurückzugreifen. Unabhängig von den individuellen Gründen kann jede Produktionsstätte früher oder später an diesen Punkt gelangen.
Nutzen Sie unsere Kompetenz, um sich einen entscheidenden Vorteil gegenüber dem Wettbewerb zu sichern!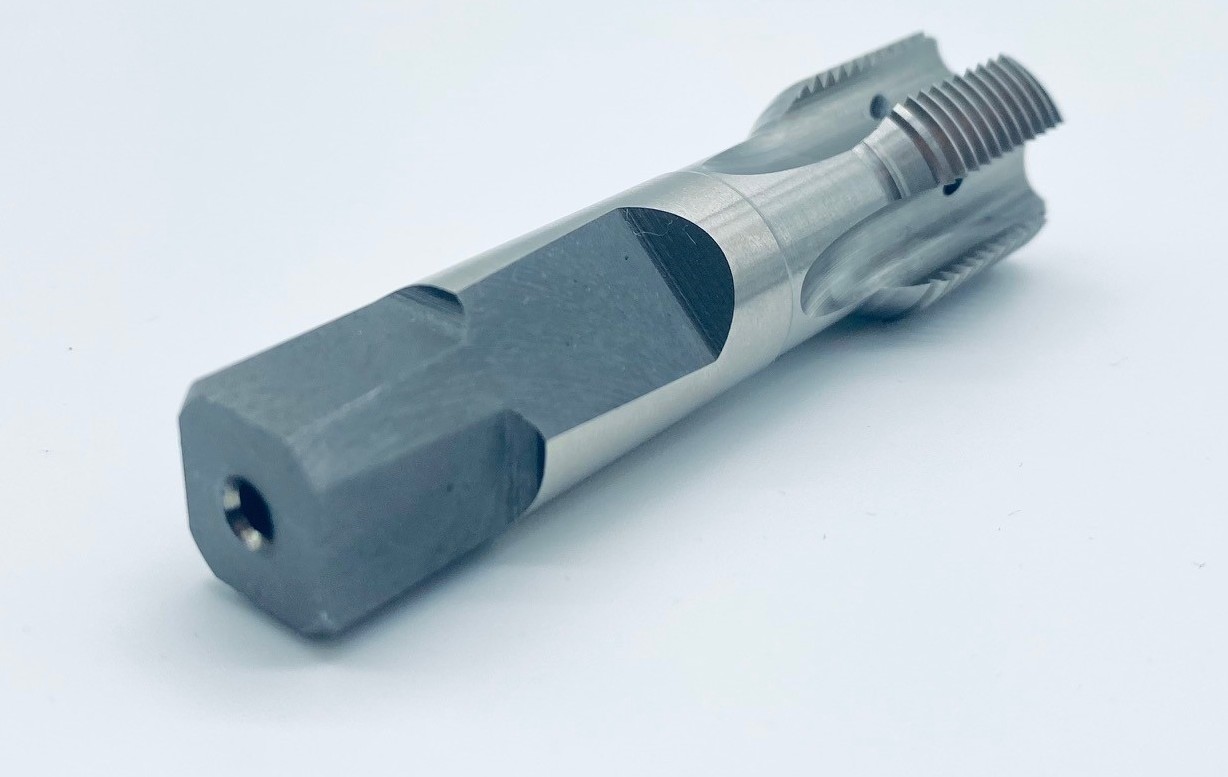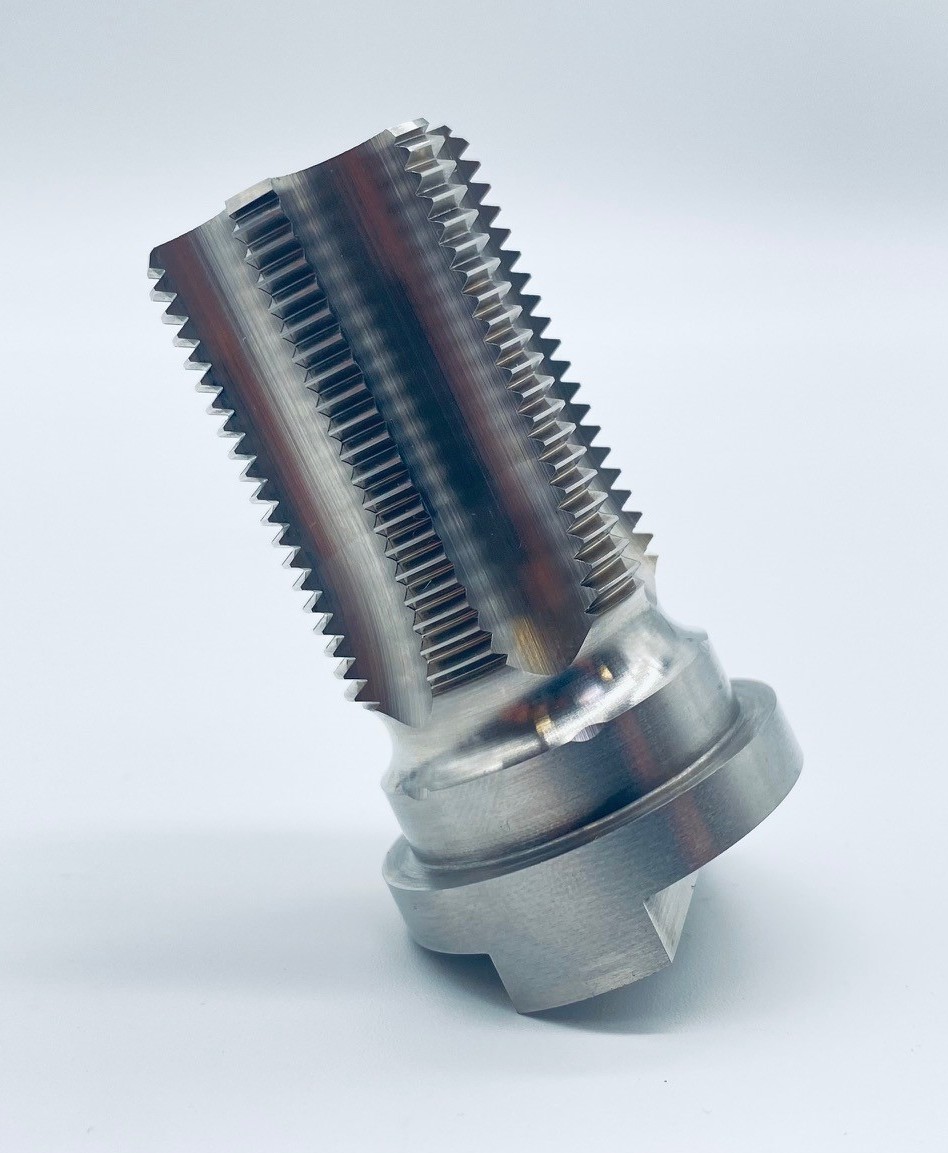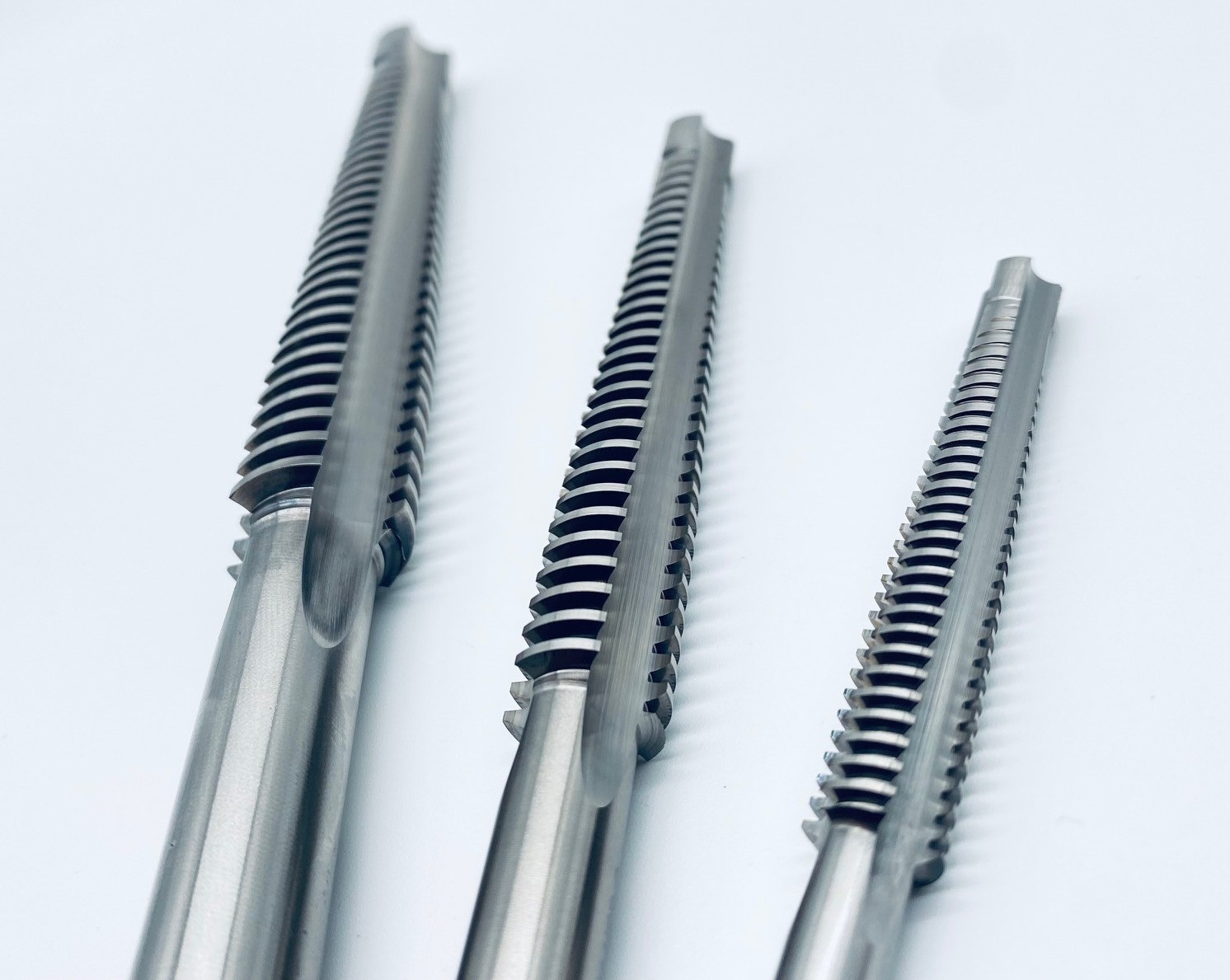 We are only satisfied when you are. That's why we always work to exceed your expectations - with competent advice, reliable and fast processing and suitable solutions for your individual cutting task. We are there for you when you need us. Cost optimisation: Thanks to our many years of experience in the industry, we know the different requirements of our customers and work with you to find the optimal solution - cost-effectively and efficiently.
For many years, we have been a partner of large renowned dealers and manufacturers of thread cutting tools. Where the standard ends for many, we are just beginning. At the same time, we have a large standard range at competitive prices. Thanks to our own production and precise measuring methods, we can guarantee the best quality standard. Benefit from the best service life and easy selection for your cutting task thanks to our practical colouring system.